Survivor: The Ice Age
Season
16
Filming Location
The Ice Age
Season Run
TBD -

Host
Ryan
Castaways
TBD
Winner
TBD
Runner(s)-up
TBD
Tribes
TBD
Series Chronology
Previous Season
'Survivor: The Lost City'
Survivor: The Ice Age is the sixteenth installment of Ryan's Reality Network, and is the fourth installment in a non-Versus Survivor game.
TBD won the title of Sole Survivor after beating TBD at Final Tribal Council with a vote of TBD.
Production
The blog for this season is RRN Survivor: The Ice Age and the tag of the season is RRN Ice Age. Applications were first released on February 22, 2016.
Hosts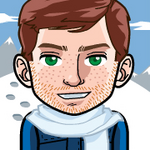 Ryan Palmer
Twists
Enlarged Cast : The featured twist for the season that was released with the applications was that everyone who applied would be cast. This applies to everyone except for suspected fake accounts and people who were removed from previous RRN games for their actions.
Castaways
Contestant
Tribe Status
Finish
Votes
Against
Original Tribe
Merged Tribe
70px
Name
Age, Location
Episode Guide
Episode
Challenges

Voted Out

Vote
Finish
Reward
Immunity
1
Voting History
Tribal Voting History
Original Tribes
Episode
1
2
3
4
5
6
7
8
9
10
11
12
13
Voted Off:
Vote
Name
Ad blocker interference detected!
Wikia is a free-to-use site that makes money from advertising. We have a modified experience for viewers using ad blockers

Wikia is not accessible if you've made further modifications. Remove the custom ad blocker rule(s) and the page will load as expected.